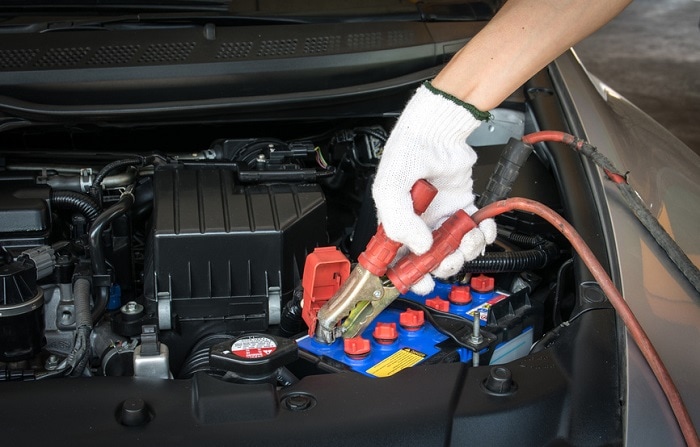 If you've lived in or near Chicago for a while, you know how harsh the weather can be. That's why it always pays to be prepared for whatever Mother Nature throws your way, especially when it comes to caring for your car.

As winter makes its way to our area, you might want to make sure that you've got some spare jumper cables in the back in case your battery depletes. This guide from our MINI service center will teach you how to jump your car if it won't start.
Jumpstarting a Car: A Step-By-Step Guide
Step 1: Drive the working car up to the non-working car far enough so the jumper cables will be able to reach both batteries. Put your car in park and turn off the ignition. Pop both hoods.
Step 2: Connect one red clip to the positive terminal of the non-working battery (you should see a POS or plus-sign). Attach the other red clip to the positive terminal of the other battery.
Step 3: Attach one of the black clips to the negative terminal of the working battery. Then, attach the other black clip to an unpainted metal surface away from the affected battery. A metal strut that holds the hood open will work.
Step 4: Turn the car with the working battery on and let it run for a few minutes.
Step 5: Turn the non-working car on. If it starts, be sure to drive around for 20 minutes or so to make sure the battery gets recharged.
If, however, the non-working car doesn't turn on, check to see if the cables were connected properly. It's also a good idea to have your battery looked at to find out if there's an underlying problem. Luckily, you can do just that at MINI of Glencoe. Contact us to schedule an appointment!