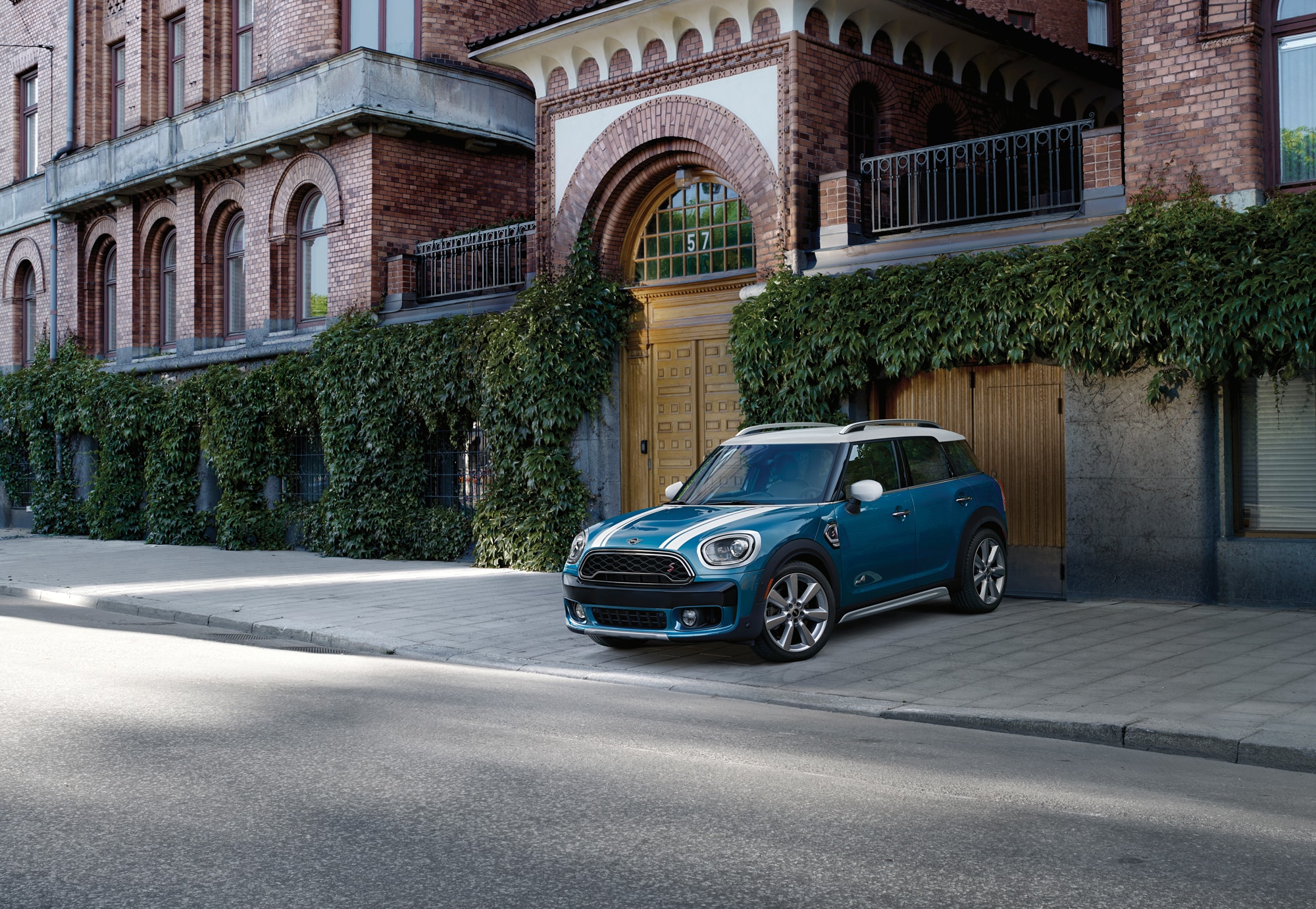 It's no secret that MINI cars with all-wheel drive (AWD) are a blast on the road. Their compact size, unique design features, and tight handling make them so much fun to own. But one question we often hear at MINI of Glencoe is, "Which MINI Cooper models have AWD?"
AWD is an excellent feature on any vehicle. It provides added grip and security on the road, which is why we're so excited about our MINI Cooper Clubman and Countryman models, which both come with ALL4.
What is MINI Cooper ALL4?
ALL4 is the name of MINI's all-wheel drive system, which, along with dynamic stability control, calculates the optimal traction needed according to road or terrain conditions. Even on perfectly dry roads, ALL4 effectively transfers power to your MINI model's wheels more efficiently, allowing for smoother acceleration and handling through corners.
Which MINI vehicles have ALL4?
There are seven MINIs to choose from that are equipped with the ALL4 system, including:
MINI Clubman models
MINI Cooper ALL4
MINI Cooper S ALL4
MINI John Cooper Works ALL4
MINI Countryman models
MINI Cooper ALL4
MINI Cooper S ALL4
MINI John Cooper Works ALL4
MINI Cooper S E ALL4
Many MINI Clubman and Countryman models are suited for five passengers and have more cargo space than the traditional two-door MINI Cooper. You can think of the slightly taller MINI Countryman as an SUV and the MINI Clubman as a station wagon, though both models are similar in size.
Explore for Yourself at MINI of Glencoe
If you're interested in learning more about AWD in our MINI Cooper models, we invite you to visit MINI of Glencoe to take a test drive. We'll help you determine if the MINI Countryman or Clubman is the best fit for your lifestyle.