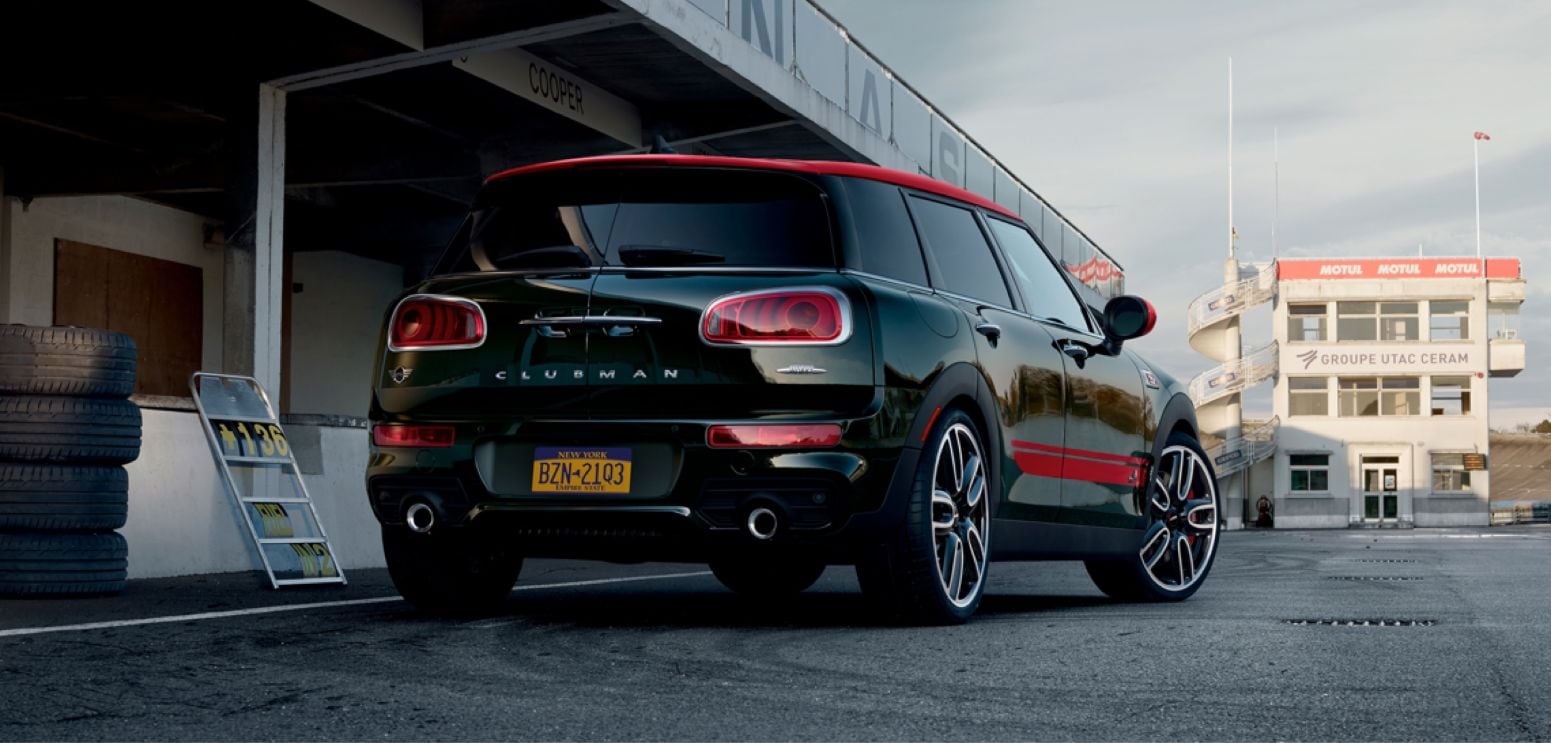 If you're looking for a hatchback that can provide you with the space and power you need for your next road trip, then we recommend checking out the 2021 MINI Clubman. This small but potent vehicle is designed to give you the ride of your life while enjoying top-notch comfort and deceiving spaciousness.  
This new MINI model is officially available at MINI of Glencoe, and our dealers can't wait to show you what it has to offer. 
2021 MINI Clubman Details 
The 2021 MINI Clubman takes the popular MINI reputation and expands it ever so slightly. Its size is still compact, but you wouldn't be able to tell from the inside.  
Its spacious cabin hides the powerful engine underneath the hood, where you'll find the available twin-turbocharged four-cylinder engine that generates 301 horsepower. With the available high-end leather seating options and signature split rear doors, there's no doubt that you and your passengers will get to enjoy a premium MINI experience like no other. 
2021 MINI Clubman Safety and Special Features 
While horsepower has always been one of the main draws of a MINI vehicle, the technology features in the 2021 MINI Clubman will be just as appealing. You'll get to enjoy standard Apple CarPlay® integration in this MINI vehicle, as well as touchscreen capabilities that help you easily access vital vehicle information. In addition, the MINI Clubman also offers real-time navigation and traffic updates so you're fully aware of what lies ahead. 
Safety has always been a top priority for MINI vehicles, and the 2021 MINI Clubman is no different. With Active Driving Assistant, you'll get to enjoy convenient features like forward collision warning and automatic emergency braking, which help you in the event of an oncoming collision. Plus, the 2021 MINI Clubman boasts an extremely rigid body structure, which not only improves handling, but can also withstand oncoming force without breaking a sweat. 
Find Your MINI Cooper Model Today 
Our auto experts at MINI of Glencoe are here to help you find the best 2021 MINI Clubman model that fits your lifestyle. If you're interested in the new MINI Clubman or another model from our inventory, our MINI finance experts are available to help you find a payment plan that works for you. Get in touch with our MINI dealers today!