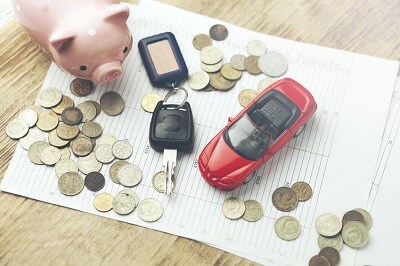 At MINI of Glencoe, we want to make it easy to drive off in a new MINI vehicle. That's why we've made our MINI financing process as easy as possible. If you've had your eye on a new MINI Cooper S model and you're interested in financing, we're ready to help.

Applying for Car Loans
You might look at the price of a MINI Cooper S vehicle and think the cost is insurmountable. Don't worry, because that's exactly what car loans are for.

Once you apply for a loan online or at our dealership, our MINI financing experts will get right to work. We work with a huge network of lenders and we're determined to find a loan that works well for you, even if your credit history isn't perfect.

Establish Payments
Once you get approved for a loan, all you have to do is make a down payment, usually for around twenty percent of the vehicle's cost. How much you end up paying over time can vary based on a few factors.

First, there's the APR, or interest rate, to consider. The lower APR you can get, the better, and it depends largely on your credit score. You can also select a loan term, which is how long you have to pay off your vehicle. The most common loan term lasts around five years, but opting for longer or shorter periods can affect how much you end up paying. A shorter loan term means higher monthly payments and less interest paid over time, while a longer loan term results in lower payments but more interest paid in total.

Finance Your MINI Today
Now that you know about the financing process, it's time to pick out the MINI Cooper S model that works best for you. Most of the models in our lineup are available in higher performance variants, so visit our MINI dealership serving Chicago and check out vehicles like the 2020 MINI Countryman and the 2020 MINI Hardtop. We're currently open by appointment and for online sales!