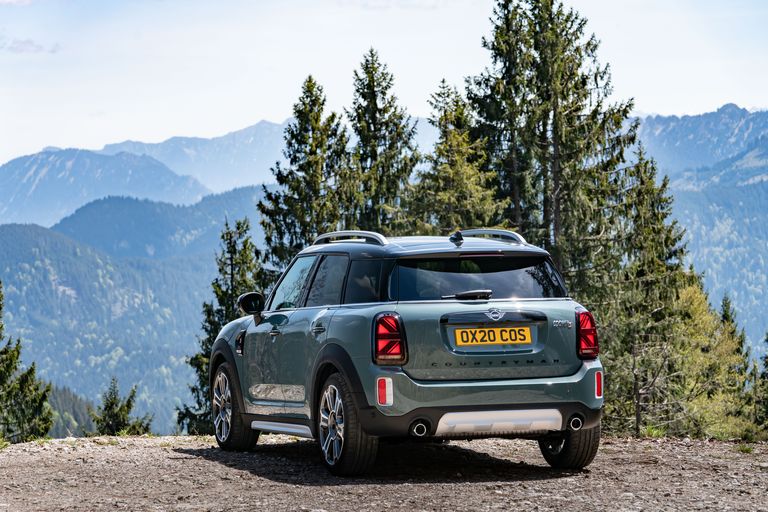 With its generous size and vivacious design, it's no surprise that the 2021 MINI Countryman is a highly anticipated model. While the MINI Countryman hasn't seen significant updates in recent years, 2021 is looking promising for exciting new changes. You'll find a great lineup of new MINI models at our dealership, but our team at MINI of Glencoe is thrilled for the pending arrival of this new vehicle.
Subtle Facelift
As if the current MINI Countryman didn't already sport a handsome design, the 2021 model will see a few minor tweaks to enhance the exterior design, like a modified grille, LED headlights, new wheels, and fresh color options.
The 2021 MINI Countryman is expected to offer an adaptive LED lighting system, with headlights that swivel around corners and adapt to changing weather conditions. MINI aficionados will be happy to see that the MINI Countryman getting Union Jack tail lights for 2021, with the recognizable British flag displayed as part of the LED rear lights.
Updated Interior, Same Gas Engine
Rumor has it that MINI has improved the previous digital gauge cluster for the 2021 MINI Countryman, making it easier to read and customize according to your preferences.
Under the hood, the MINI Countryman will keep its gasoline and diesel engine options, but 2021 will see an all-new plug-in hybrid model: the MINI Countryman Cooper SE ALL4. This innovative offering will be powered by a 1.5-liter turbocharged three-cylinder engine that will pair with an electric motor to provide a combined 220 horsepower.
Learn More at MINI of Glencoe
To find out the latest news about the 2021 MINI Countryman or to get on our wait-list for the first models arriving later this year, contact MINI of Glencoe today!