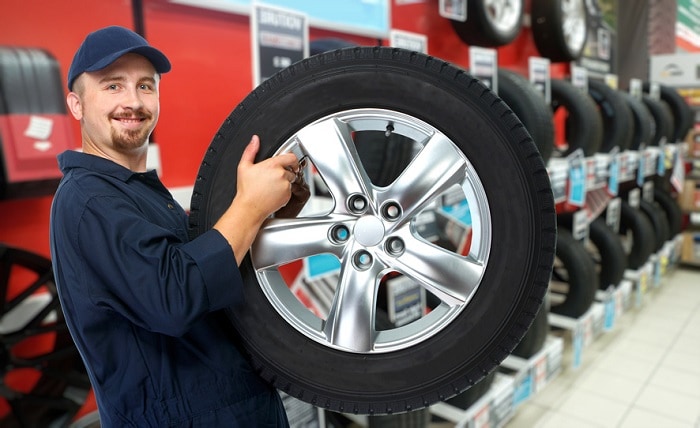 Driving a sporty and luxurious MINI vehicle from our lot here at MINI of Glencoe means you'll get to enjoy endless fun on the road. However, your driving experience relies on knowing where to go for routine maintenance and repairs. Luckily, the team here at our MINI dealership near Lake Bluff, IL is ready to handle your automotive needs, including when you need new tires.
Tire Options
When you purchase a new MINI car, we'll make sure you already have great tires to drive on. However, you may decide to change your tires for a more specialized driving experience. Plus, you'll need to get new tires every now and then once they wear down or if you get a flat. There are different types of tires you can get that will result in different advantages, so it's important to know the difference between them.
For instance, if you want to maximize sporty performance in your 2019 MINI Hardtop, you should look for performance tires. This type of tires is made specifically for optimizing your grip on the road and feature softer rubber. This allows you to handle corners with more confidence while experiencing more responsive starts. If you choose an outdoor-oriented SAV like the 2019 MINI Countryman, you'd be best off getting off-road tires that come with deeper tread for enhanced traction and long-term durability.
Getting New Tires
If you notice yourself sliding out while cornering, accelerating, or braking at reasonable speeds, it's time to head over to our MINI service center near Deerfield, IL. We'll take a look at your tires and replace any worn down or flat tires with brand new tires from trusted brands. Schedule your service appointment today to make sure your car maintains a good grip on the road.