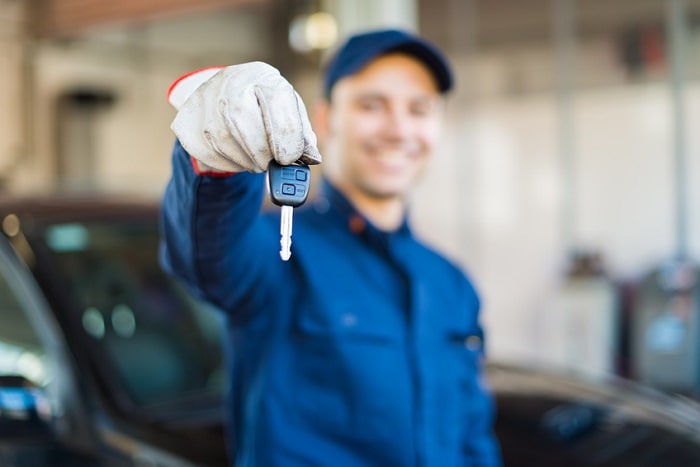 April is National Car Care month, and we'd love to help you celebrate by providing excellent service for your MINI vehicle. Our MINI dealership near Highland Park employs certified MINI technicians who are ready to provide expert maintenance and repairs for your MINI vehicle. Make our MINI service center your stop for getting your car back in perfect shape.
Why Maintenance Is Important
The reason Car Care Month is in April is presumably because the harsh winter season can really take its toll on a car. You want to make sure your tires are in good shape after driving on the weathered roads for months, from deep potholes to slippery ice. After putting miles on your car in less-than-ideal conditions, you should also have your engine inspected, ensuring the hoses, belts, and fluid levels are all in optimal condition. Your car battery may also need attention after dealing with low temperatures.
By taking care of simple maintenance tasks for your car, you ensure your driving experience is the best it can be, which is what you want when driving an agile and sporty MINI vehicle in and around Lake Forest, IL. You also reduce the chances of your car needing early repairs or breaking down on the road.
Our Service Center
Bringing your MINI to MINI of Glencoe ensures your vehicle is in capable and caring hands. We'll perform a multi-point inspection that lets us examine the exterior, interior, undercarriage, and under-the-hood functions. We are happy to rotate your tires, change your oil, recharge your battery, and much more to keep your car running smoothly. You can also count on us to perform repairs quickly and efficiently using OEM MINI parts in the event that any components do need to be replaced, or if you simply want an upgrade.
Schedule your service appointment today to make sure your car is ready to take on the road with confidence! We look forward to your visit.